Disclosure: Some of the links below are affiliate links, meaning, at no additional cost to you, we will earn a commission if you click through and make a purchase..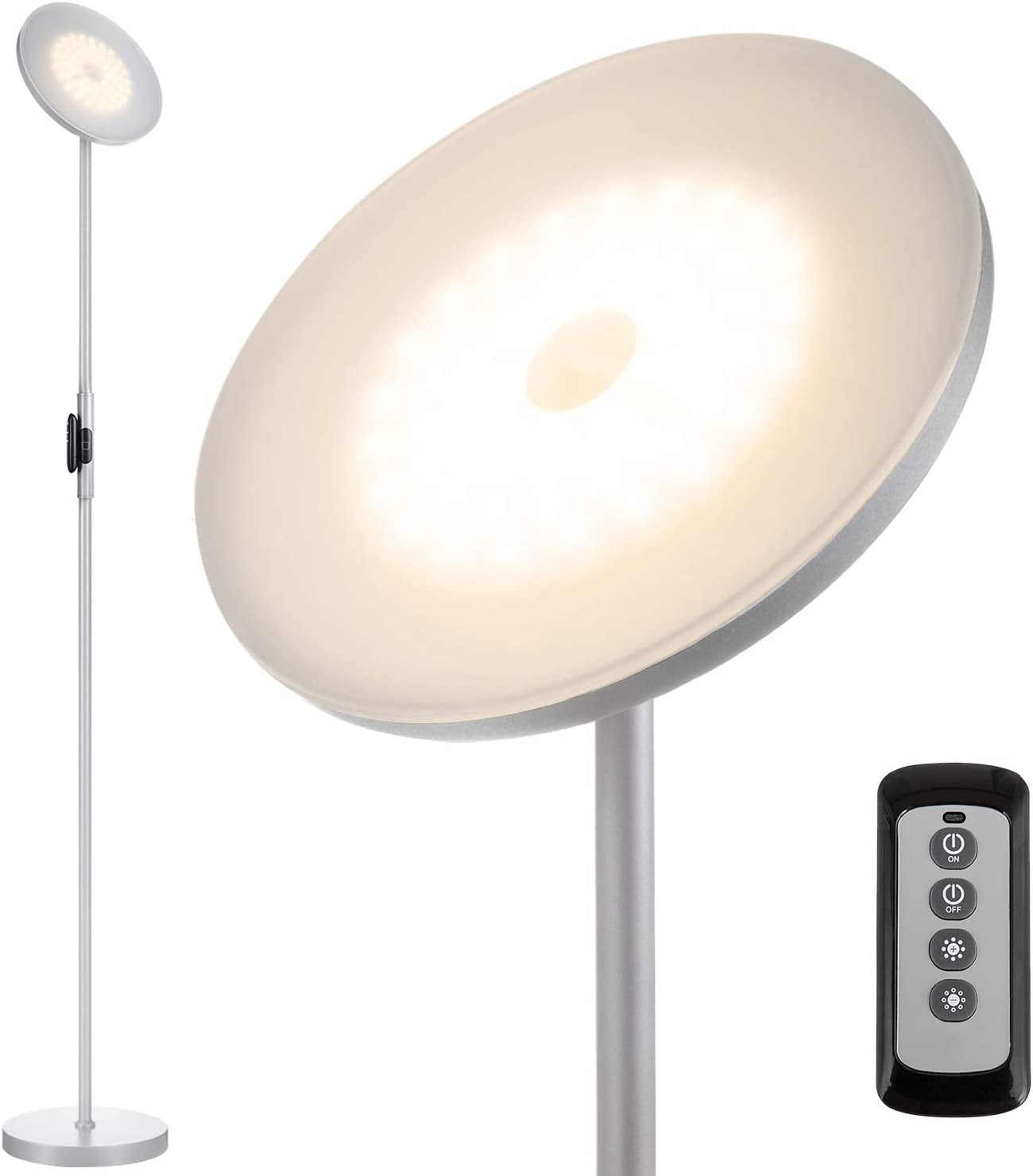 ","tooltipToggleOffText":"Flip the swap to get
FREE NextDay supply!
","tooltipDuration":"5″,"tempUnavailableMessage":"Coming again quickly!","tempUnavailableTooltipText":"
We're working laborious to get again up & operating.
Quickly on maintain, as a result of excessive demand.
Please preserve checking again for availability.
","hightlightTwoDayDelivery":"false","locationAlwaysEligible":"false","implicitOptin":"false","highlightTwoDayDelivery":"false","isTwoDayDeliveryTextEnabled":"true","useTestingApi":"false","ndCookieExpirationTime":"30″},"typeahead":{"debounceTime":"100″,"isHighlightTypeahead":"true","shouldApplyBiggerFontSizeAndCursorWithPadding":"true","isBackgroundGreyoutEnabled":"false"},"locationApi":{"locationUrl":"https://www.walmart.com/account/api/location","hubStorePages":"residence,search,browse","enableHubStore":"false"},"oneApp":{"drop2″:"true","hfdrop2″:"true","heartingCacheDuration":"60000″,"hearting":"true"},"suggestions":{"showFeedbackSuccessSnackbar":"true","feedbackSnackbarDuration":"3000″},"webWorker":{"enableGetAll":"false","getAllTtl":"900000″},"search":{"searchUrl":"/search/","enabled":"false","tooltipText":"
Inform us what you want
","tooltipDuration":5000,"nudgeTimePeriod":10000}}},"uiConfig":{"webappPrefix":"","artifactId":"header-footer-app","applicationVersion":"20.0.40″,"applicationSha":"41ed8468826085770503056bd2c9bc8be5b55386″,"applicationName":"header-footer","node":"c0320fe0-4c07-4ae2-8127-8ae5ad4788a1″,"cloud":"eus2-prod-a9″,"oneOpsEnv":"prod-a","profile":"PROD","basePath":"/globalnav","origin":"https://www.walmart.com","apiPath":"/header-footer/electrode/api","loggerUrl":"/header-footer/electrode/api/logger","storeFinderApi":{"storeFinderUrl":"/retailer/ajax/preferred-flyout"},"searchTypeAheadApi":{"searchTypeAheadUrl":"/search/autocomplete/v1/","enableUpdate":false,"typeaheadApiUrl":"/typeahead/v2/full","taSkipProxy":false},"emailSignupApi":{"emailSignupUrl":"/account/electrode/account/api/subscribe"},"feedbackApi":{"fixedFeedbackSubmitUrl":"/customer-survey/submit"},"logging":{"logInterval":1000,"isLoggingAPIEnabled":true,"isQuimbyLoggingFetchEnabled":true,"isLoggingFetchEnabled":true,"isLoggingCacheStatsEnabled":true},"env":"manufacturing"},"envInfo":{"APP_SHA":"41ed8468826085770503056bd2c9bc8be5b55386″,"APP_VERSION":"20.0.40-41ed84″},"expoCookies":{}} <![CDATA[!function(){var e={},n=0,o=function(e){var n=document.getElementsByTagName("script")[0];n.parentNode.insertBefore(e,n)},t=perform(t,r,a){var c;r&&"perform"!=typeof r&&(a=r.context||a,c=r.setup,r=r.callback);var d,l,i=doc.createElement("script"),f=!1,u=perform(),s=perform()"EMPTY"),u();if(!i.readyState||"async"in i)l=perform(){i.onload=i.onerror=null},i.onerror=s,i.onload=u,i.async=!0,i.charset="utf-8",c&&c.name(a,i),i.src=t,o(i);else{var y=n++,p={loaded:!0,full:!0},m=!1;l=perform(){i.onreadystatechange=i.onerror=null,e[y]=void 0},i.onreadystatechange=perform(){var e=i.readyState;if(!d)return!m&&p[e]&&(m=!0,o(i)),"loaded"===e&&(i.youngsters,"loading"===i.readyState)?s():void("full"===i.readyState&&u())},i.onerror=s,e[y]=i,c&&c.name(a,i),i.src=t}};"object"==typeof exports&&"object"==typeof module?module.exports=t:"perform"==typeof outline&&outline.amd?outline([],perform(){return t}):window._lload=t}(); (perform(){var a=window._Dyn=perform(a){attempt{this._data=JSON.parse((doc.querySelector(a)||{}).innerHTML)}catch(a){this._data={}}};a.prototype.get=perform(a){a=a?a.break up("."):[];var b=this._data;for(var c=0;c=0){a[d]=a[d].exchange(f,c)}}}}}if(a&&b&&c){f=new RegExp(b,"g");e(a)}}if(!window._wml||!doc.head||!doc.head.getElementsByTagName){return false}var b=window._wml;var c=doc.head.getElementsByTagName("script");if(c&&c.size>0){for(var d=0;d

Enter Location

Enter Zip Code or metropolis, state.Error: Please enter a legitimate ZIP code or metropolis and state

Excellent news — You'll be able to nonetheless get free 2-day transport, free pickup, & extra.

Have a return? We make it simple.<![CDATA[!function(){"use strict";function e(t){return(e="function"==typeof Symbol&&"symbol"==typeof Symbol.iterator?function(e){return typeof e}:function(e){return e&&"function"==typeof Symbol&&e.constructor===Symbol&&e!==Symbol.prototype?"symbol":typeof e})(t)}var t,a;t=function(e){var t=document.getElementsByTagName("script")[0];t.parentNode.insertBefore(e,t)},a=perform(e,a,r){var n;a&&"perform"!=typeof a&&(r=a.context||r,n=a.setup,a=a.callback);var o,i,c=doc.createElement("script"),l=!1,s=perform()(l=!0,i(),a&&a.name(r,o)),d=perform();if(c.readyState&&!("async"in c)){var u={loaded:!0,full:!0},h=!1;i=perform(){c.onreadystatechange=c.onerror=null},c.onreadystatechange=perform(){var e=c.readyState;if(!o){if(!h&&u[e]&&(h=!0,t(c)),"loaded"===e&&(c.youngsters,"loading"===c.readyState))return d();"full"===c.readyState&&s()}},c.onerror=d,n&&n.name(r,c),c.src=e}else i=perform(){c.onload=c.onerror=null},c.onerror=d,c.onload=s,c.async=!0,c.charset="utf-8",n&&n.name(r,c),c.src=e,t(c)},"object"==typeof exports&&"object"==typeof module?module.exports=a:"perform"==typeof outline&&outline.amd?outline([],(perform(){return a})):window._lload=a;var r=perform(){var e={createElement:perform(t){return e.getDocument().createElement(t)},getById:perform(t){return e.getDocument().getElementById(t)},getByTag:perform(t){return e.getDocument().getElementsByTagName(t)},hasClass:perform(e,t){return e.classList.accommodates(t)},addClass:perform(e,t){e&&t&&e.classList.add(t)},removeClass:perform(e,t){e&&t&&e.classList.take away(t)},querySelector:perform(t){return e.getDocument().querySelector(t)},querySelectorAll:perform(t){return e.getDocument().querySelectorAll(t)},getDataAttributes:perform(e,t){return t.scale back((perform(t,a){var r;return t[(r=a,r.replace(/-([a-z])/g,(perform(e){return e[1].toUpperCase()})))]=e.getAttribute("data-"+a),t}),{})},getDocument:perform(){return window.doc},getWindow:perform(){return window}};return e},n=perform(e){return perform(e,t){var a=r().getWindow().postal;return t&&a&&e?a.subscribe({channel:"header",subject:e,callback:t}):null}("searchBrowse",e)},o=perform(e){return perform(e,t){var a=r().getWindow().postal;return t&&a&&e?a.publish({channel:"header",subject:e,knowledge:t}):null}("searchBrowse",e)},i={debug:!0,cookiesEnabled:perform(){return navigator.cookieEnabled},get:perform(e){if(this.cookiesEnabled()){for(var t=e+"=",a=this.getDocument().cookie.break up("; "),r="",n=0;n0&&void 0!==arguments[0]?arguments[0]:window;return"true"===h(e,"_wml.config.ccm.search.isSearchCsrEnabled","false")},f="updateTypeahead",m="search",y=[{name:"small",threshold:0},{name:"medium",threshold:768},{name:"large",threshold:1024}],v=(r().getWindow(),perform(e)(?:b(www),b={ccm:("object"===("undefined"==typeof window?"undefined":e(window))&&window._wml&&window._wml.configHeaderFooter||{}).ccm||{}},E=perform(){var e=i.get("hfWebWorker");return e&&e.trim()?"false"!==e:perform(e){var t=arguments.size>1&&void 0!==arguments[1]&&arguments[1],a=h(b,e,t);return"boolean"==typeof a?a:"true"===a.toLowerCase()}("ccm.header-footer-app.webWorker.enableGetAll",!1)},w={fetch:perform(e,t){var a=new XMLHttpRequest;t=this.parseOptions(t),a.open(t.methodology,e,t.async),t.credentials&&"embrace"===t.credentials&&(a.withCredentials=!0),this.parseHeaders(t,a),t.timeout&&(a.timeout=t.timeout),a.addEventListener("load",this.onLoadCallback.bind(this,a,t)),a.addEventListener("error",this.onErrorCallback.bind(this,a,t)),a.addEventListener("timeout",this.onErrorCallback.bind(this,a,t)),a.ship(t.physique)},onErrorCallback:perform(e,t){t.onError&&t.onError({statusCode:e.standing,statusText:e.statusText,errorMsg:e.responseText})},onLoadCallback:perform(e,t){if(t.statusCodeFlag)this.onLoadCallbackApi(e,t);else{var a=e.responseText;if("json"===t.format&&""!==a)attempt{a=JSON.parse(a)}catch(e){window.console.error("ERROR PARSING RESPONSE AS JSON",a)}t.onSuccess&&t.onSuccess(a)}},onLoadCallbackApi:perform(e,t){var a=e.standing;if(a>=200&&a0){var t=Object.assign({},e);t.physique=JSON.stringify(S.stream),S.stream=[],_(A,t)}if("logger"!==S.logTo&&S.logger2Stream.size>0){var a=Object.assign({},e);a.physique=JSON.stringify(S.logger2Stream),S.logger2Stream=[],_(T,a)}}};var D,O,ok=["sem_store","pref_store","last_pickup_store","in_store"],B=["PICK_UP_TODAY","GROCERY_PICKUP","GROCERY_PICKUP_DELIVERY"],q={0:"default_zip",1:"ip_located_zip",2:"geo_located_zip",4:"last_used_zip",8:"user_input_zip",9:"registry_zip"},N=perform(e,t){return t.filter((perform(t,a){return e&1<0&&30191!==e.storeId}))),{location:,shops:o,preferredStore:perform(){void 0!==o.discover&&o.discover((perform(e){return-1!==e.varieties.indexOf("pref_store")}))},cause:1&r?"ERROR":void 0,promptForZip:!!(2&r),nearbyStoreServiceTypes:n}};D=doc.getElementById("nojs-header-Header-sparkButton"),O=doc.getElementById("header-Header-sparkButton"),D&&O&&(D.hidden=!0,O.hidden=!1),perform(){if(E())attempt{window.getAllWebWorkerInstance=new Employee(v("/globalnav/static-bundle/webworker-get-all.bundle.js"))}catch(e){window.getAllWebWorkerInstance=null}}(),perform(){var t,a=window,r={TYPEAHEAD_SEARCH_API_URL:h(a._wml,"configHeaderFooter.ccm.header-footer-app.searchTypeAheadApi.searchTypeAheadUrl","//www.walmart.com/search/autocomplete/v1/"),TYPEAHEAD_DELAY:100,MENU_HIDE_DELAY:200,CATEGORY_ID:"0″,CATEGORY_LABEL:"All Departments",ROW_ID_PREFIX:"typeahead-row-",TYPEAHEAD_API_URL:h(a._wml,"configHeaderFooter.ccm.header-footer-app.searchTypeAheadApi.typeaheadApiUrl","https://www.walmart.com/typeahead/v2/full")},c="question=",l="cat_id=",d="typeahead=",p="Or seek for",v="TYPEAHEAD_SEARCH",b=200,E=".js-header",A="#global-search-form",T="#global-search-input",_="#global-search-catid",C="#global-search-category-label",x="#global-search-clear",L="#global-search-submit",I="[data-tl-id=vh-typeahead-container]",R="#global-search-dropdown",D="#global-search-pills-list",O=".mweb-Typeahead-recent",ok="[data-tl-id=vh-typeahead-results-reader]",B="#global-search-dropdown-toggle",q=9,N=38,H=40,Y=13,G=27,U="typeahead_recent_history",j=12,F=3,W=3,z=h(a._wml,"configHeaderFooter.ccm.header-footer-app.typeahead",{});if("true"===z.shouldApplyBiggerFontSizeAndCursorWithPadding){var M=doc.querySelector(".js-header");M&&M.classList.add("bigger-fontsize-and-cursor-with-padding")}var J,V,Ok,X,Z,$,Q,ee,te,ae,re,ne,oe,ie,ce,le,se=r.TYPEAHEAD_SEARCH_API_URL,de=z.debounceTime||r.TYPEAHEAD_DELAY,ue=a.navigator&&a.navigator.cookieEnabled&&a.localStorage?a.localStorage:{},he=a._bcq||[],pe=[],ge=[],fe=doc.createElement("div"),me={},ye="",ve="",be=[],Ee=[],we=[],Se=[],Ae=-1,Te=[],_e=!1;ut.pillBecData=[];var Ce=[],xe="",Le=!1;perform Ie(){var e=u().basePath,t="";swap(e){case s.search:t="SearchResults";break;case s.ip:t="Merchandise";break;case s.retailer:t="LocalStore";break;case s.browse:case s.cp:case s.cart:case s.account:case s.checkout:t=e;break;default:t="HomePage"}return"SearchBox_"+t}perform Re(){return Ee.concat(we.concat(Se)).map((perform(e){return e.class&&e.class!==r.CATEGORY_LABEL?e.question+" in "+e.class:e.question}))}perform De(e,t,a,r,n,o,i){var c=Re(),l=c.indexOf(V),s=i?Ce.indexOf(i):null,d={es:e,sk:Te,as:c,qt:t,pillArray:Ce,pillPos:s>=0?s:null,pillCategoryVal:xe};-1!==l&&(d.pos=l+1,V=null,n=!0),o&&(d.tq=o);var u={di:r,nm:a},h=n?"_tagOutboundAction":"_tagAction";ut.searchboxExitBeaconData=[h,ye,"ON_SEARCHBOX_EXIT","nav.src.slc.sbx",[["sbx",d],["ta",u]]],n&&ut.searchboxExitBeaconData.push(window.location.hostname),he.push(ut.searchboxExitBeaconData),Te=[],[]}perform Oe(e,t){var a={nm:e,lc:t};he.push(["_tagAction",ye,"ON_LINK","nav.non.slc.clc",[["li",a]]])}perform ke(e,t,a){var r={el:e,ty:t},n=a?"_tagOutboundAction":"_tagAction";ut.eligibilityBeaconData=[n,ye,"ELIGIBILITY_EVENT","nav.non.slc.clc",[["li",r]]],a&&ut.eligibilityBeaconData.push(window.location.hostname),he.push(ut.eligibilityBeaconData)}perform Be(e){e===ee&&(X.classList.add("vh-is-focused"),e.classList.add("vh-is-open"),Ok.classList.add("mweb-focus-header"),"true"===z.isHighlightTypeahead&&e.classList.add("highlight-typeahead")),e.removeAttribute("hidden")}perform qe(e){e.setAttribute("hidden","")}perform Ne(e)!e.getAttribute("hidden")!0===g(a)&&u().basePath===s.search&&window.addEventListener("load",(perform(){n((perform(t){"object"===e(t)&&t.standing===f&&(Z.worth=t.question)}))}));var Pe=perform(e){ut.enableTypeaheadBackDrop&&t&&t.classList[e?"add":"remove"]("present")};perform He(e){var t,a,n,o,i,c=[],l=e.R,s=Ze(),d=Xe();for(t=0;t'+(t?"":"")+";return d+=a&&a!==r.CATEGORY_LABEL?s+" in "+a:s,d+=']]>

"}perform Ke(e,t){Z.removeAttribute("aria-activedescendant"),e&&e.size&&(-1!==Ae&&(e[Ae].removeAttribute("aria-selected"),e[Ae].className=e[Ae].className.exchange(/s?is-keyboard-hovered/g,"")),-1!==t&&(e[t].setAttribute("aria-selected",!0),e[t].className+=" is-keyboard-hovered",Z.setAttribute("aria-activedescendant",e[t].id),Z.worth=e[t].dataset.question),Ae=t)}perform Xe()perform Ze()r.CATEGORY_LABELperform $e(e,t)perform Qe(e,t,a){var r={question:e,class:t,categoryId:a};je(be,r)||""===e.trim()||(be.size>=j&&be.pop(),be.unshift(r),ue&&je(be,r)&&ue.setItem(U,JSON.stringify(be)))}perform et(e){Le&&(ut.sendOnEligibilityBeacon("ON","queryBuilder",e),Le=!1)}ut.removeItemFromRecentHistory=perform(e,t,a){var r={question:e,class:t,categoryId:a};return!(!je(be,r)||(be=be.filter((perform(e){return!Ue(e,r)})),!ue||je(be,r)))&&(ue.setItem(U,JSON.stringify(be)),Pe(!1),!0)},ut.handleSearchboxInput=perform(e){h(e,"goal.dataset.placehoderTextChanged","")?delete e.goal.dataset.placehoderTextChanged:(ve=Z.worth,Be(ee),ve?(Pe(!0),qe(re),le(ve),Be(ne),ae&&Be(ae),Be(te)):(Pe(!1),qe(ne),ae&&qe(ae),qe(te),Be(re)))},ut.handleSearchboxFocus=perform(e),ut.handleSearchboxBlur=perform(e),ut.handleCsrNavigation=perform(e,t){o({standing:m,question:e,catId:t})},ut.handleHeaderNavigation=perform(e,t,r,n){e&&e.preventDefault(),!0===g(a)&&t&&u().basePath===s.search?(ut.handleCsrNavigation(t,r),Z.worth=t):ut.navigateToUrl(Me(t,r,ve,n))},ut.navigateToUrl=perform(e){window.location.href=e};var tt=perform(e){var t=ve||Z.worth,a=Ze(),r=Xe(),n=a,o=r,i=doc.querySelector(".is-keyboard-hovered"),c="SNT",l="";if(i){t=i.dataset&&i.dataset.question,n=i.dataset&&i.dataset.class,o=i.dataset&&i.dataset.categoryId;var s=i.querySelector(".vhf-icn-remove");i.youngsters[0]&&i.youngsters[0].dataset&&(l=i.youngsters[0].dataset.pillsUrl),c=s?"SR":n&&o&&o!==r?"SC":"ST",-1!==Ae&&(Z.worth=t)}et(!0),Qe(t,n,o),ut.handleHeaderNavigation(e,t,o,l),-1!==["SR","SC","ST"].indexOf(c)?ut.sendSearchboxExitBeacon(c,ve,n,o,!0,t):(ve||Z.worth)&&ut.sendSearchboxExitBeacon(c,ve||Z.worth,n,o,!0),S.ship()},at=perform(e){var t=Ne(te),a=!!ae&&Ne(ae),r=Ne(re);ve&&t?rt(te,e,a):r&&rt(re,e)},rt=perform(e,t,a){var r,n=doc.querySelector(".is-keyboard-hovered"),o=doc.querySelector(".is-mouse-hovered"),i=[];a&&ae.youngsters.size&&ae.youngsters[1].youngsters.size?i=[].slice.name(ae.youngsters[1].youngsters).concat([].slice.name(te.youngsters)):i=[].slice.name(e.youngsters);if(o&&-1!==o.className.indexOf("is-mouse-hovered")&&(o.className=o.className.exchange(/s?is-mouse-hovered/g,"")),Ae=0===i.indexOf(n)?0:n&&i.indexOf(n)||o&&i.indexOf(o)||-1,t.keyCode===H){if((r=Ae+1)>i.length-1)return void(r=-1);Ke(i,r)}else if(t.keyCode===N)(r=Ae-1)=y.size)&&e>=y[a].threshold;)t=y[a].identify,a+=1;return t}(window.innerWidth)||!1,Ok=doc.querySelector(E),X=doc.querySelector(A),Z=doc.querySelector(T),$=doc.querySelector(_),Q=doc.querySelector(C),ne=doc.querySelector(x),oe=doc.querySelector(L),ee=doc.querySelector(I),te=doc.querySelector(R),ae=doc.querySelector(D),re=doc.querySelector(O),ie=doc.querySelector(ok),ce=doc.querySelector(B),t=doc.querySelector(".myTypeAheadOverLay"),st(),(_e&&"true"===i.get("thPillsMobile")||!_e&&"true"===i.get("thPillsWeb"))&&(ut.pillsEnabled=!0),ut.taSkipProxy="true"===i.get("taSkipProxy")||"true"===h(a._wml,"configHeaderFooter.ccm.header-footer-app.searchTypeAheadApi.taSkipProxy",!1),Z&&(re.innerHTML=Je(be,!0),nt(re),X.addEventListener("reset",(perform(){Ee=[],we=[],Se=[],[],Te=[],Ae=-1,Z.focus()})),oe.addEventListener("click on",tt),ne.addEventListener("click on",(perform(){Fe(Z,""),Ee=[],we=[],Se=[],[],Te=[],Ae=-1,qe(te),ae&&qe(ae),Be(re),Oe("searchbox_clear","Searchbox")})),Z.addEventListener("enter",ut.handleSearchboxInput),Z.addEventListener("focus",ut.handleSearchboxFocus),_e?(Z.removeEventListener("blur",ut.handleSearchboxBlur),ce.removeEventListener("blur",ut.handleSearchboxBlur)):(Z.addEventListener("blur",ut.handleSearchboxBlur,!0),ce.addEventListener("blur",ut.handleSearchboxBlur,!1)),Z.addEventListener("keydown",at,!0),ut.zipCode=perform(){var e;attempt{e=P(i.get("location-data"))}catch(t){e={location:{postalCode:"",state:""},promptForZip:!1}}return e}().location.postalCode)}perform ut(e){var t=Xe(),a=He(e);Ee=be.filter((perform(e){return new RegExp("^"+Z.worth,"i").check(e.question)})),we=a.filter((perform(e){return e.categoryId!==t&&!je(be,e)})),Se=a.filter((perform(e){return!je(Ee,e)&&!je(we,e)})),we.size&&t!==r.CATEGORY_ID&&we.unshift({question:ve,class:r.CATEGORY_LABEL,categoryId:r.CATEGORY_ID}),Ee.size>F&&(Ee=Ee.slice(-F)),we.size>W&&(we=we.slice(-W));var n=Je(Ee,!0)+Je(we)+Je(Se);ie.innerHTML="Strategies accessible",te.innerHTML=n,Ae=-1,nt(te);var o=e.pillsData;ut.pillsEnabled&&(ae=perform(e){var t=doc.getElementById("global-search-pills-list");if(t.innerHTML="",Ce=[],e&&Array.isArray(e)&&e.size){var a=e[0];xe=a.displayName;var n=a.capsules||[];if(n&&n.size){ut.pillBecData=n;var o=a.question&&"Search "+a.question.daring()+" by "+a.displayName,i=doc.createElement("li");i.innerHTML=o,t.appendChild(i);var c=doc.createElement("ul");c.setAttribute("aria-label","Search "+a.question+" by "+a.displayName),t.appendChild(c);for(var l=0;l<![CDATA[if(!window.supportsDynamicImport){!function(){const e="undefined"!=typeof self,n=e?self:global;let t;if("undefined"!=typeof location){const e=(t=location.href.split("#")[0].break up("?")[0]).lastIndexOf("/");-1!==e&&(t=t.slice(0,e+1))}const r=//g,i="undefined"!=typeof Image,o=i&&Image.toStringTag,c=i?Image():"@";perform l(){this[c]={}}const s=l.prototype;let u;s.import=perform(e,n){const t=this;return Promise.resolve(t.resolve(e,n)).then(perform(e){const n=perform e(n,t,r){let i=n[c][t];if(i)return i;const l=[],s=Object.create(null);o&&Object.defineProperty(s,o,{worth:"Module"});let u=Promise.resolve().then(perform(){return n.instantiate(t,r)}).then(perform(e){if(!e)throw new Error("Module "+t+" didn' t instantiate");const r=e[1](perform(e,n),2===e[1].size?{import:perform(e){return n.import(e,t)},meta:n.createContext(t)}:void 0);return i.e=r.execute||perform(){},[e[0],r.setters||[]]});const f=u.then(perform(r){return Promise.all(r[0].map(perform(i,o){const c=r[1][o];return Promise.resolve(n.resolve(i,t)).then(perform(r){const i=e(n,r,t);return Promise.resolve(i.I).then(perform())})})).then(perform(e){i.d=e})});return f.catch(perform(e){i.e=null,i.er=e}),i=n[c][t]={id:t,i:l,n:s,I:u,L:f,h:!1,d:void 0,e:void 0,er:void 0,E:void 0,C:void 0}}(t,e);return n.C||perform(e,n){return n.C=perform e(n,t,r){if(!r[t.id])return r[t.id]=!0,Promise.resolve(t.L).then(perform(){return Promise.all(t.d.map(perform(t){return e(n,t,r)}))})}(e,n,{}).then(perform(){return perform e(n,t,r){if(r[t.id])return;if(r[t.id]=!0,!t.e){if(t.er)throw t.er;return t.E?t.E:void 0}let i;return t.d.forEach(perform(t){[]).push(o)}),i?Promise.all(i).then(o):o();perform o(){attempt{let e=t.e.name(f);if(e)return e=e.then(perform(){t.C=t.n,t.E=null}),t.E=t.E||e;t.C=t.n}catch(e){throw t.er=e,e}lastly{t.L=t.I=void 0,t.e=null}}}(e,n,{})}).then(perform(){return n.n})}(t,n)})},s.createContext=perform(e){return{url:e}},s.register=perform(e,n){u=[e,n]},s.getRegister=perform(){const e=u;return u=void 0,e};const f=Object.freeze(Object.create(null));let d;n.System=new l,"undefined"!=typeof window&&window.addEventListener("error",perform(e){d=e.error});const h=s.register;s.register=perform(e,n){d=void 0,h.name(this,e,n)},s.instantiate=perform(e,n){const t=this;return new Promise(perform(r,i){const o=doc.createElement("script");o.charset="utf-8",o.async=!0,o.crossOrigin="nameless",o.addEventListener("error",perform(){i(new Error("Error loading "+e+(n?" from "+n:"")))}),o.addEventListener("load",perform(){if(doc.head.removeChild(o),d)return i(d),d=void 0;r(t.getRegister())}),o.src=e,doc.head.appendChild(o)})},e&&"perform"==typeof importScripts&&(s.instantiate=perform(e){const n=this;return new Promise(perform(t,r){attempt{importScripts(e)}catch(e){r(e)}t(n.getRegister())})}),s.resolve=perform(e,n){const i=perform(e,n){if(-1!==e.indexOf("")&&(e=e.exchange(r,"/")),"/"===e[0]&&"/"===e[1])return n.slice(0,n.indexOf(":")+1)+e;if("."===e[0]&&("/"===e[1]||"."===e[1]&&("/"===e[2]||2===e.size&&(e+="/"))||1===e.size&&(e+="/"))||"/"===e[0]){const t=n.slice(0,n.indexOf(":")+1);let r;if(r="/" ===n[t.length+1]?"file:"!==t?(r=n.slice(t.size+2)).slice(r.indexOf("/")+1):n.slice(8):n.slice(t.size+("/"===n[t.length])),"/"===e[0])return n.slice(0,n.length-r.length-1)+e;const i=r.slice(0,r.lastIndexOf("/")+1)+e,o=[];let c=-1;for(let e=0;e

Electrode, Comp-121141eb-4b0f-4012-bac7-60bbb3d4252d, DC-eus2-prod-a3, ENV-prod-a, PROF-PROD, VER-37.12.0, SHA-bf36425afec52d2ad992106fc45b33a731c01301, CID-ba668cf4-008-176a318584b959, Generated: Solar, 27 Dec 2020 07:27:30 GMT


Source