Disclosure: Some of the links below are affiliate links, meaning, at no additional cost to you, we will earn a commission if you click through and make a purchase..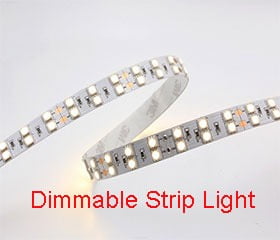 First,we need to know how many ways we can dim led strip light?
We can use dimmable power supply to dim led strip light
And
We can use dimmable controller to dim led strip light
The different is if using dimmable controller,then you still need a normal power supply to give power to the controller.
Dimmable power supply have Triac dimmable power supply,0-10V dimmable power supply and Dali dimmable power supply.
Dimmable controller have RF dimmable controller,0-10v dimmable controller,WIFI dimmable controller,DMX512 dimmable controller,DALI dimmable controller.
You can check our other post : How to dim led stirp light .Then you will know how to use each dimmable power supply and controller.